Chen Hangbiao Attended Business Elite Forum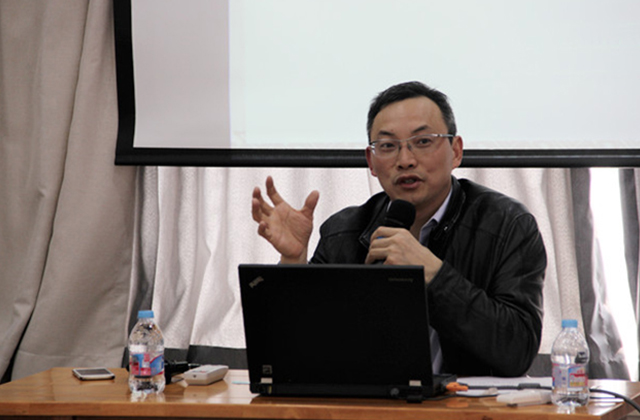 On March 25, alumni Chen Hangbiao, General Manager of Investment Management Department of Shanghai International Group Co., Ltd. was invited to attend the 110th Business Elite Forum of Shanghai University of Finance and Economics. He shared his asset management and investment management experiences and insights with the students who came to the lecture from his own professional experience and actual work in an easy-to-understand approach.


At the end of the lecture, the students also had an active discussion with Chen Hangbiao on the property rights trading rules, private equity fund management and other issues in a lively atmosphere. As a public welfare activity that the College of Business is committed to promoting, the Business Elite Forum has formed a cross-grade and interdisciplinary blending pattern connecting the groups inside and outside the school, receiving wide acclaim.
Date:2017-03-30
Views:227