Cai Yahua Won 2016 "Best Reviewer"
Recently,《Quarterly Journal of Management》named 2016 "Best Reviewer" list. Cai Yahua, teacher at our College, stood out from many reviewers and won the award. The "Best Reviewer" selection was the comprehensive assessment made by the editorial board based on the basic data provided by the quarterly journal editorial board, in combination with the quality of review opinions, review comment feedback time, as well as the number of papers reviewed and multiple other indexes. A total of eight "Best Reviewers" were elected in the end.
Winner Profile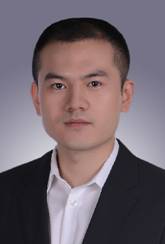 Cai Yahua
Assistant Researcher/Lecturer, School of International Business Administration, Associate Dean of Human Resources Department, Shanghai University of Finance and Economics (SUFE). He graduated from Nanjing University in 2014 with a PhD in management. His research interests include organizational behavior and human resources management.
In recent years, he published over ten dissertations in Journal of Applied Psychology, Asia Pacific Journal of Management, Management World, Psychological Journal, Scientific Research Management and other domestic and foreign journals successively. Currently, he is in charge of one of the NSFC Youth Programs, presides over the Emerald IACMR/International Advanced Chinese Management Research Fund, and participates in three key/general programs of the National Natural Science Foundation of China.
For the students at bachelor, master and PhD levels, he set up academic courses such as management research methods, strategic human resources management and leadership. He also provided team building and leadership execution enhancement for EDP, corporate/government internal training, and organizational behavior learning, leadership and other applied courses/lectures.
Date:2018-02-27
Views:3017