Five Subjects of Our College Granted 2017 NSFC
Recently, according to the application project review results released by the National Natural Science Foundation of China (NSFC) during the centralized application reception period in 2017, a total of 45 subjects of SUFE were granted funding from NSFC in 2017. Among them, 5 subjects of the School of International Business Administration were approved for project establishment. And the subject applied by Prof. Liu Yong was granted the only "Overseas and Hong Kong and Macao Scholars Cooperative Research Fund" in the university.
2017 Projects Supported by National Natural Science Foundation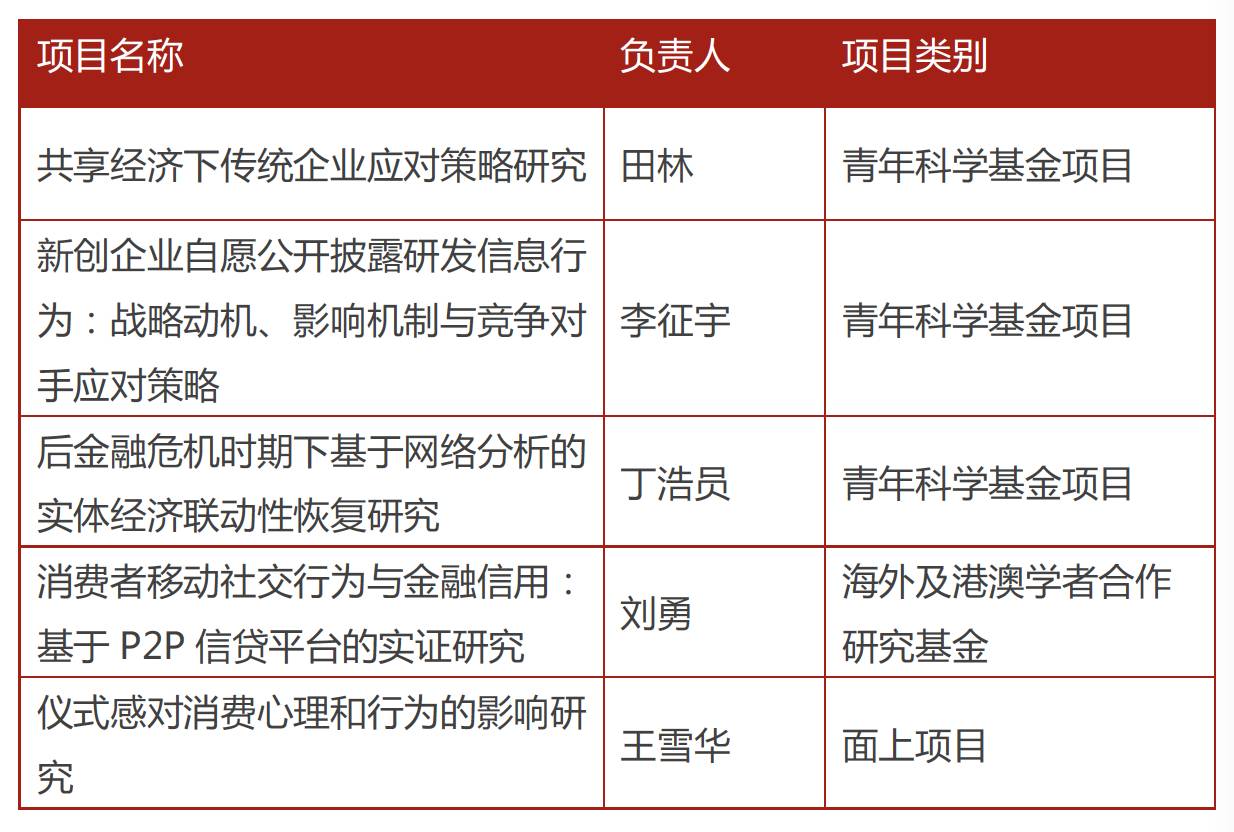 The persons in charge of the selected subjects of the School of International Business Administrations were mostly young teachers. Their projects focused on the hottest economic and consumer issues at present, which fully demonstrated their sensitivity to and understanding of various types of economy and management phenomena in the current economic and social development in China. Business administration researchers will continue their efforts to contribute to the study of problems in China.
Date:2018-02-27
Views:2993